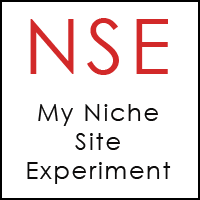 If you've been following me lately, you probably know I've been working on a new niche website for the past two months.
Well here's the traffic so far…
Month 1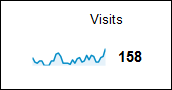 Month 2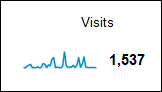 Those numbers are hardly anything to brag about, but that wasn't the reason I quit.
Right after I wrote the last post a month ago, I mentioned that I wanted to do something different with this site.
I didn't want to manually build backlinks and use all the older techniques that may or may not still work.
So What Happened?
Well, as soon as I started exploring other avenues, I became super de-motivated.
After my last update, I didn't create much more content (28 pages total).
I kept trying to force myself to work on the site, but something else would always take priority.
I finally had to be honest with myself and admit that I was bored with the niche already.
Even though I had some personal interest and experience with the topic, it wasn't enough to keep me going.
You know I'm always talking about how I need passion — especially with what it takes to make a site successful today!
I Received an Offer to Sell The Domain
I have a contact in California who makes a living with PPC and niche sites.
I was telling him about my boredom, and after seeing the niche and rank, he offered to buy the domain for more than I think it's worth.
But part of the deal is I would not reveal the niche or keyword to my audience (because of competition).
He thinks I chose a good keyword/niche and wants to take advantage of what I've built up so far.
He does more gray/black hat link building and believes he can get the site to rank well with the foundation I've created.
Nevertheless, I will share more about the site's numbers up to this point.
Notable Stats
Keep in mind, this is without any Google Authorship. I never associated my name with the site because I wanted to keep from skewing the experiment or giving myself an unfair advantage.
The site has a total of 582 backlinks. That number may look impressive for two months, but it's really not because most of them came from the blogroll of one site.
There are 15 different sites linking in.

I did comment on three blogs, but those were the only backlinks I created myself. The rest appear to be scraper sites.
The highest the site ranked for the main keyword was #21 (top of page 3). I got to page 3 during the 3rd week, then bounced to page 7.
Then it moved back to page 3 (position #25) about two weeks ago and has held pretty steady on page 3.
For the record, I am not advocating you build a site for Google traffic only, but I'm just giving you an idea of where the site stands with Google after two months.
I Went a Little Pinterest Crazy
As you can see from the screenshot below of the social sharing plugin on my homepage, a lot of my images were getting pinned and about 70% of the traffic was from Pinterest (the rest was from long-tail Google traffic).

Some people believe, even though Pinterest is nofollow, it can have some impact on SEO. I'm still not sure about that, and go back and forth on it.
I just feel like that could be manipulated so easily, so why would Google would put that much stock into pins?
Just because someone re-pins an image doesn't mean the content associated with it is of good quality. People may just like the image but it could be linked to horrible content. *shrugs*
Nevertheless, I have fallen in love with creating infographics and other share-worthy images in Photoshop, and I spent more time on that than I did marketing the site.

This was actually the most enjoyable part of the whole process.
Maybe THAT should have been my niche. Hmmmmmm…..

But unlike my hair site, the Pinterest traffic was low-quality. People bounced like basketballs and the time spent on the site was very short.
Facebook Ads Piqued My Interest
The Facebook likes came from an experiment I did with Facebook advertising. Now THAT is something I would definitely explore again if I ever create another site.
I used Facebook ads to drive people to an opt-in page for my email list, and in return they received a free eBook that included affiliate links related to the niche.
Facebook makes their advertising seem easy (of course they want you to spend your money), but it's not. You really have to learn how to create a solid ad to drive your cost per click down, and that takes some work and money.
I think this is a great way to build up a new niche site if you don't mind spending some money. Set a budget to grow your Facebook page and email list. Now you have FB fans and an email list to help you get your site off the ground.
My first campaign was a complete failure, but then I learned how to lower my CPC (cost per click) quite a bit with better headlines, images, etc.
I never had any luck with Google AdWords, but I had much more success with Facebook, and I would like to explore some more. Plus, the ads are much cheaper than AdWords.
What I Learned
I'm really disappointed that I wasn't motivated enough to stay with the experiment, but I couldn't do it anymore.
I started to feel like a hypocrite because I'm always talking about interest and passion and it turns out, I didn't have enough myself.
I would still like to do another experiment, but the next time I will take more time evaluating my passion and I will definitely have a better plan in place.
I really thought I had enough interest, but I have to admit I was more blinded by keyword search demand and tried to convince myself I had more interest than I really did.
And since I did not want to do any of the manual link building, passion is more important than ever! (At least for me.)
Sorry to disappoint those of you who were following the experiment. Oh well. You win some, you lose some!

Make sure you keep up with Pat Flynn. He's doing amazing things with his new niche site and he hasn't even launched it yet!