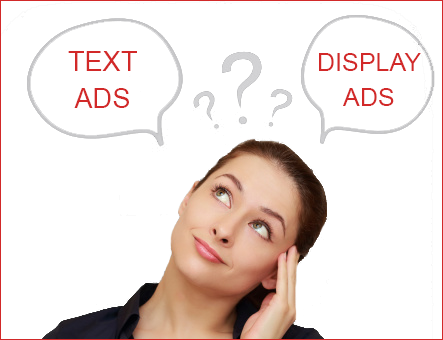 A few weeks ago, Google quietly rolled out AdSense Experiments. Now you can do A/B split testing on your units without editing the code on your site.
So for example, if you want to see how changing the color of your ad title impacts your earnings, you can conduct this test right from the tool.
In the video below I'll show you how to use it. And if you'd rather read, there are instructions below.
How to Use AdSense Experiments
To access the tool, login to your account and go to My Ads >> Experiments. Then click the New Experiment button.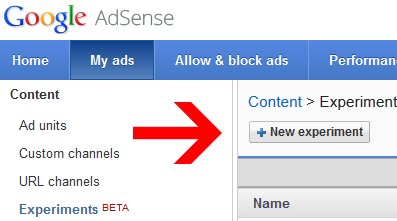 Now complete the form…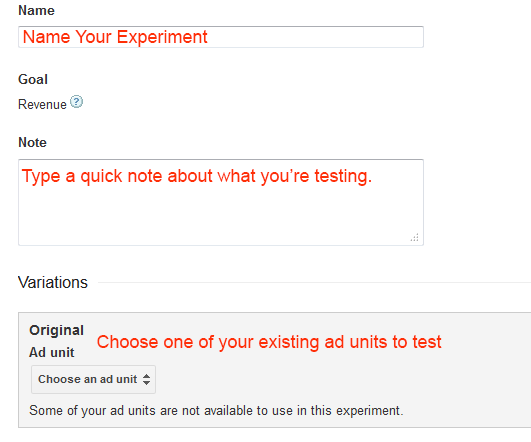 Next create a variation of the ad. So for example, if your original ad was "Text Only" you can now choose "Display Ads Only" under "Ad Type" to see which unit performs best.
Or if your original unit had a red title, you can select a blue title for your variation.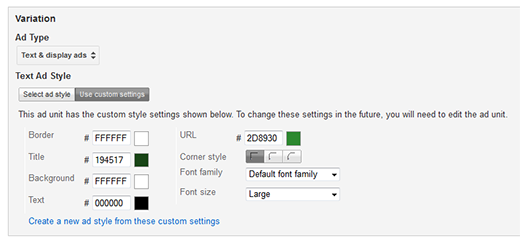 It's really best to change one attribute at a time in your variation ad so you will know what works. For example, if you change the color of the title and the URL, you won't necessarily know which change impacted the performance of the ad.
And finally, decide if you want Google to control the traffic split for you or not.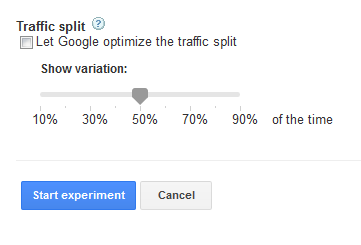 If you check the box "Let Google optimize the traffic split" then Google will display each unit equally. As Google continues to collect data and determines which ad performs the best, it will adjust the impressions to maximize your earnings.
Google recommends you let them manage the traffic split, but as you can see in the screenshot above, you can control how often the variation unit is displayed.
If you're trying to determine which ad is performing best, it just makes sense to let Google manage the traffic allocation.
To run the experiment click Start Experiment.
Your Experiment Reports
Once your experiment has been running for a few hours, you can come back to the Experiments homepage to view two reports.
If you just want to see how the variation is performing, then just click "View Report" from the homepage.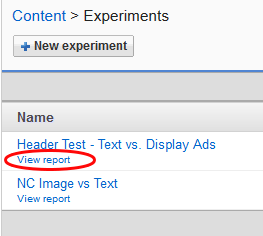 To view a comparison of each unit, click the title of the experiment.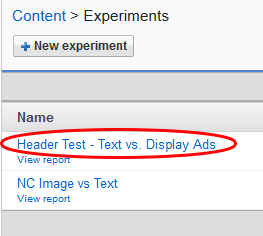 This will reveal a chart so you can see which unit is performing the best.

Once there has been enough data collected, Google will display a Confidence Score that reveals how confident they are that a particular unit will earn you more revenue.
Google recommends you wait until either unit has a score of at least 95% or higher before opting to choose the unit you want to run indefinitely.
Once you choose the winner, Google will then run that version of your ad.
Just keep in mind, this tool is still in Beta so there may be kinks here and there.
Happy testing!